WHY STUDY AT NOBLE UNIVERSITY

WHY STUDY AT NOBLE UNIVERSITY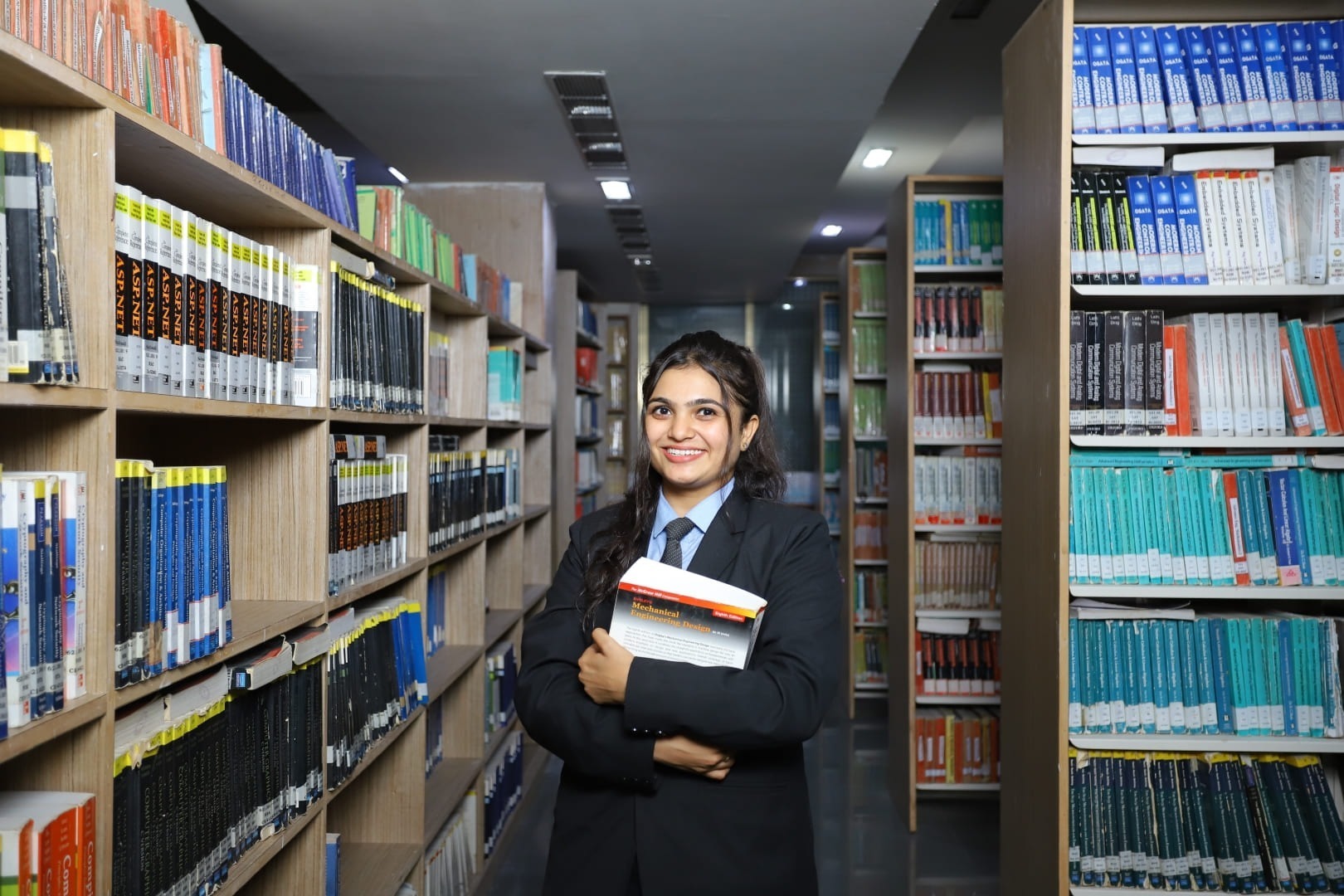 The University is a one-of-its-kind, multi-disciplinary academic establishment in the region, determined to become a 'Centre for Excellence' in Engineering, Technology, Management, Commerce, Pharmacy, Homeopathy, Ayurveda, Science, Education, and Nursing.
Infrastructure
Situated beneath the hilly stretch of Girnar, a hill older than the Himalayas and surrounded by scenic beauty, NU's campus is spread across 35 acres of land with 5 lakh square feet of infrastructure which creates a beautiful and pleasant environment for students.
Culture
Students get ample opportunities to enhance their knowledge at the campus by engaging with students from different disciplines, and cultures and learning through intra as well as extracurricular activities throughout the year.
Location
Located amidst lush greenery and an aesthetically pleasing natural environment, foreign students also get an opportunity to visit forests, and historic places located in and around Junagadh.
EXTRA-CURRICULAR ACTIVITIES
We provide a platform to our students for Navratri Celebration, Roadies, and Endeavor activities, which can also work to build professional skills that a classroom alone cannot always foster. A leadership-oriented club, like Hacking Spot Club, Techtotes Club & Robotics Club. We arrange sports week for fostering strong team-building skills and train students in holding long-term goals.
WELL-EQUIPPED LABORATORY & INFRASTRUCTURE
The NU campus is spread over 17.3 acres of land with a prominent 5 lack square feet of infrastructure. We have well-equipped labs that enable students to perform lab activities more effectively. Currently, we are developing design labs for engineering at our campus which facilitates better instruction and improves student outcomes.
Opportunities
An opportunity to learn from intellectuals and experts from various fields who constantly guide students toward excellence in their respective fields while maintaining a humble and cooperative attitude toward them
ASSOCIATES TO INDUSTRIES
We arrange industrial visits which provide an excellent starting point to achieve practical knowledge. Students will observe and learn however theoretical ideas are placed into action, thereby aiding their practical learning. Students are exposed to a real working atmosphere and are shown how things are done in an organization. From the main points regarding the management to the targets they accomplish, everything is roofed in these visits.
Events
National-level academic and cultural inter-college events that lead to unforgettable and highly fruitful experiences,s, especially for foreign students.
Facilities
Safe and friendly environment within the campus with facilities of the hostel as well as a hospital for medical care.
INTERNSHIP AND JOB OPPORTUNITIES
We provide support to our final-year students to develop and apply the skills, theories, and concepts learned in the classroom. We offer students a hands-on opportunity to work in their desired field. They learn how their course of study applies to the real world and build a valuable experience that makes them stronger candidates for jobs after graduation.
HIGHLY QUALIFIED & DEDICATED FACULTIES
Faculty team includes outstanding educators and researchers from the academic, contributing towards the overall professional and personal growth of the students. The faculty encourages and inspires the students to put in their best and excel in their fields. Faculty ensures quality learning through effective understanding of fundamental concepts through direct contact with business leaders and skilled faculties.
RECOGNIZING THE TRUE POTENTIAL WITHIN A STUDENT
We want all students to succeed, and recognize that our attitude and commitment to helping them make forward progress are important aspects of their pursuit of excellence. To help students succeed, we must first understand the best ways to accomplish that. Students have unique preferences and learning styles that both motivate them to learn and help them be successful in doing so.
HANDS-ON TRAINING
We provide a platform for activities that work well in a live classroom setting can include task simulations; role-playing, software training, or problem-solving exercises. Hands-on learning is the process of learning by doing. To be most effective, hands-on activities should mimic a real-world scenario as much as possible.
360-DEGREE DEVELOPMENT OF STUDENTS
We provide a platform to students for the overall development of students like Computational Skills, Personal Career Development, Creative Thinking, Leadership, and Teamwork.